Your
fully integrated IT solution provider
E Connection is a Melbourne based company, offering advanced IT and communication solutions
SMS / VoIP
We offer secure, reliable and high capacity messaging and voice solutions. E Connection can design the perfect SMS, FAX and VoIP solutions for your organisation.
Read more
Domains & Hosting
E Connection provides quick, easy to manage and reliable website hosting within Australia and supplies you with access to our 'e) Portal' management console to help you take full control of your chosen solution.
Read more
e) Portal
Our custom management portal integrates industry leading administration consoles such as PLESK, WHMCS, PHPMYADMIN and HORDE into one easy to use solution.
Login now
Contact Us
Our friendly and experienced staff are trained to provide an end solution which not only exceeds your expectations, but most importantly is simple to use.
Contact Us
Our vision is to provide our customers with the best in technical support and products, without the fuss or large price tag other consulting and IT companies charge. Learn more...
Other Services
Technical Advice
Reseller support and APIs
Text message solutions
Networking setup
Old hardware disposal
IT health and security
Cloud solutions
Proofreading / brand design
Web Hosting Tutorials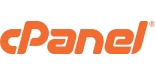 FTP
How to upload files to your cPanel account with FTP.
View Tutorial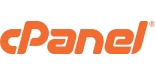 Publish a basic website quickly
How to Use Site Publisher to Publish Simple Websites.
View Tutorial